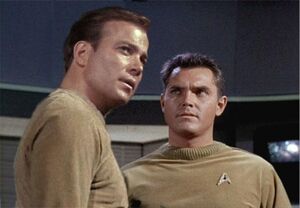 22nd century genocidal madman from a race nobody ever heard of. Worse than
Neelix
, yeah. I said it. His entire stupid race was (thankfully) wiped out before 2254. If the
Romulans
did it during the war, then I say good for them. I hate the Denobulans.
Enterprise would have been no less than 20% more watchable if he was not on it. Seriously, did Phlox actually have fans?
Ad blocker interference detected!
Wikia is a free-to-use site that makes money from advertising. We have a modified experience for viewers using ad blockers

Wikia is not accessible if you've made further modifications. Remove the custom ad blocker rule(s) and the page will load as expected.