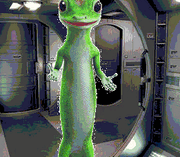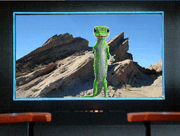 CAN SOMEONE PLEASE TELL ME HOW THE 21ST CENTURY GORN DIGITAL EFFECT LOOKS LESS CONVINCING THAN THE 1960S GORN MAN IN A SUIT EFFECT? (TOS: "Field" Remastered; ENT: "Darkly through the Glass, Part II".)
Ad blocker interference detected!
Wikia is a free-to-use site that makes money from advertising. We have a modified experience for viewers using ad blockers

Wikia is not accessible if you've made further modifications. Remove the custom ad blocker rule(s) and the page will load as expected.