DETLER FLYA. JMAES T. KRIK WAS TEH CAPTIAN OF THE DELTA FLYER CLASS WARSHIP DELTA FLYER IN THE MIRROR UNIVERSE DUPLICAT UNIVERSES OF THE NEW MOVIE VERSION OF THE ALTERNATE SHATNERVERSE, THE WARSHIP DELTA FLYER UNIVERSE. HE WAS MARRIED TO MAJOR KIRA JAMES NERYS, A GAY BAJORAN MAN WHO WAS A BAPTIST MINSTER WORSHIPING THE MIRROR DUPLICAT OF JESUS CHRIST, WHO HAD NO BEARD AND HAD RETURNED FROM THE CROSS WHEN GULL DUKHAT MADE JOINED WITH THE PAGH RAIFTHS ON TEROK NOR (MIRROR)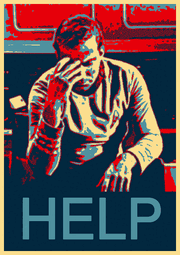 More infromation about this charcter maybe fund at Memory Gamma. Your not allowd to wreite your own storys about this charcter except on my talk page, and Ill stay up worrying whethr Parmount will sue my fathr in this particlar mid-life crisis. My lerning disabilty is actng up.
-A Wikia Contributor
Ohhh.... Dear. What unholy sequence of events hath resulted in this webpage?
-A Different, possibly more sane, Wikia Contributor.
Ad blocker interference detected!
Wikia is a free-to-use site that makes money from advertising. We have a modified experience for viewers using ad blockers

Wikia is not accessible if you've made further modifications. Remove the custom ad blocker rule(s) and the page will load as expected.