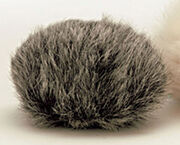 Joseph Samuel Tribble (November 15, 2438 - December 8, 2485) was a Federation politician and lawyer. He was noted to be the first tribble to attain a seat as a Federation Council Representative.
Tribble was born near Centaurus in a freighter cargo bay and attended the Tribble Orthodox University on New Athens. He was admitted to the Federation bar that same year and began practice on Luna. From 2439 to 2442, Tribble was the solicitor of the City Court of Lake Armstrong. In 2443, be became the solicitor general of the western circuit of Luna and served in that capacity until 2448.
In 2450, Tribble ran for the Federation Council as a Despayneuterationist Party member against incumbent Soreass and won election to the 291st Federation Council. He won re-election to that seat for eight additional terms and served from March 4, 2451, until his death while in office on December 8, 2485, in San Francisco. Tribble was buried in Oconee Hill Cemetery in Athens, Georgia.
Ad blocker interference detected!
Wikia is a free-to-use site that makes money from advertising. We have a modified experience for viewers using ad blockers

Wikia is not accessible if you've made further modifications. Remove the custom ad blocker rule(s) and the page will load as expected.