Perhaps you thought Nomad might be here, eh?
V'Ger, or Vejur, or Voyager 6, or USS Voyager, was a man-made probe that wanted to destroy the earth in order to preserve perfection as ordained by its creator.
Sounds chillingly like that
TOS
second season romp, "
The Changeling
", doesn't it?
Star Trek: The Motion Picture
.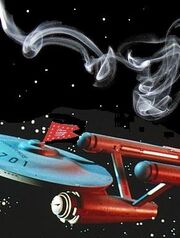 Ad blocker interference detected!
Wikia is a free-to-use site that makes money from advertising. We have a modified experience for viewers using ad blockers

Wikia is not accessible if you've made further modifications. Remove the custom ad blocker rule(s) and the page will load as expected.